As a professional Manufacturer, Supplier and Exporter with a factory in Taiwan, LEE YEONG INDUSTRIAL CO., LTD. is a comprehensive factory engages in the production, independently development and research, marketing and trade of
Drywall Sander
. our infrastructure allows us to supply products on the basis of customer defined designs and specifications for products and alternative applications.
Serious working attitudes, high working efficiency, and outstanding work are the essence of the Company's growth principle. We assure you of on-time delivery of finest
Drywall Sander
backed by prompted and careful after-sales service.

Drywall Sander

Model - GS9FE, GS9FSE

Drywall Sander GS9FE, GS9FSE

GS9FE, GS9FSE

A light weight and balanced sander, with pivoting sanding head and effective dust control, The long reach design allows easy sanding of walls and ceilings.
Bail Handle for effective control
Sponge Grip on column and Soft Grip on main handle for comfort
Speed Adjustment to suit various materials and sanding grits
Swiveling Bayonet Hose Connector allows freedom of movement
Optional Hose Protector prevents hose from being crushed
Power:550 W
Max. Capacity:225 mm
Type:Rotary
Enquiry Now
Products List
View Detail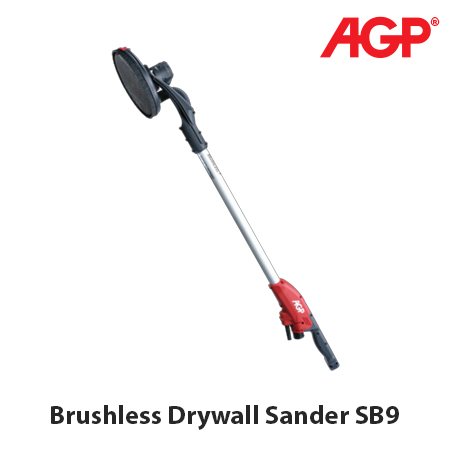 Brushless Drywall Sander SB9 SB9 Ultra-light, super-efficiency, 225 mm drywall sander for maximizing productivity with minimum fatigue. Maintenance-free design, Corded brushless motor for outstanding performance. Ultra High Efficiency Brushless Motor for unprecedented lightness Constant Speed Electronics for an even finish Direct drive motor does not need a flex shaft, making it maintenance free Built-In Half-Moon Door for edge sanding and Edge Cut-Out is fully adjustable to any angle needed Speed adjusts to suit conditions for best sanding results Digital LED Information Display indicates speeds, elapsed hours, and error codes Integrated Converter allows a wide range of voltages, and even performs well when using long extension cords Swiveling Bayonet Hose Coupling for freedom of movement Power:450 W Max. Capacity:225 mm Type:Rotary | Brushless
View Detail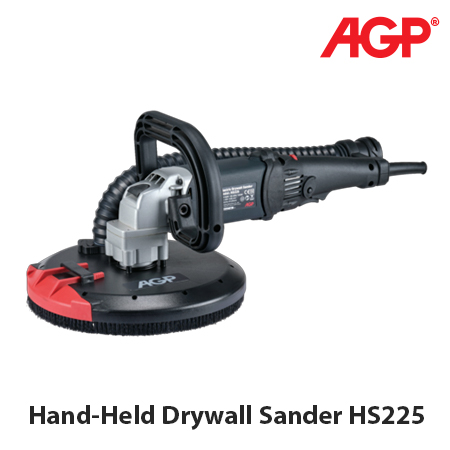 Hand-Held Drywall Sander HS225 HS225 1200 W sander uses 225 mm (10") mesh sanding discs for clog-free sanding. 1200 W motor with variable electronic constant speed control. Designed to work with hook & loop sanding mesh discs for truly dust-free and clog-free sanding! Speed Control Thumb Wheel for adjusting to suit various materials and grits Effective dust collection system with swiveling bayonet mount Dust Hood with half moon door to even sand into corners Ergonomic Bail Handle Bayonet Adaptor End Power:1200 W Max. Capacity:225 mm Type:Rotary